It's rare to see street art featured in The Herald outside of Basel season, let alone above the fold on the front page. Today's piece about the infamous Space Invader was a thorough introduction for the uninitiated to the French mosaic menace. And we use the word menace with the utmost admiration.
Space Invader is notoriously secretive, as are most street artists, so the in depth interview gave a rare look at his current jaunt around our fair city. Occasionally, it's possible to predict appearances by some of the more prolific names in the scene. The London Olympics served as a perfect example of artists descending on a city to leave their mark and make a statement. But rarely will an artist broadcast to the world more or less where they'll be and when.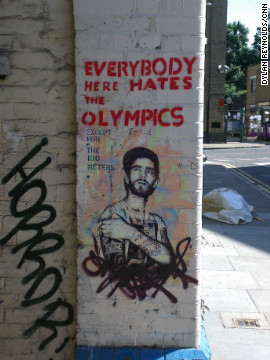 Space Invader's pieces don't really carry a hard edged statement like the work of other artists like Banksy, but that's probably why he's gained such widespread acceptance in his native Paris and beyond. His nostalgic pixies pasted onto public monuments, while not exactly legal, have been allowed to remain intact.
Our picture above is one of his original pieces in Miami, back when Wynwood was a bit more raw, and before the most common form of street art became real estate signs. In the Herald piece, Space Invader mentions looking for an old mosaic only to find it had been chopped off a building and mostly likely sold. At least it wasn't bull-dozed. Regardless of whether his old creations have survived the ravages of time, greed and growth, we're looking forward to finding the new ones.